Periodic Monitoring
There are several possibillities to configure SLCheck for periodical monitoring. Periodical monitoring means that SLCheck runs in intervals, e.g. once a minute.



The easiest way is to create a scheduled task in windows. This requires Windows 2000, XP or Server 2003. If you have Windows NT you have to create several AT jobs manually.

Creating a scheduled task




Click Start => Settings => Control Panel => Scheduled Tasks => Add Scheduled Task to add a scheduled task.


Click "Browse…" to locate file SLCheck.exe in folder c:\SLCheck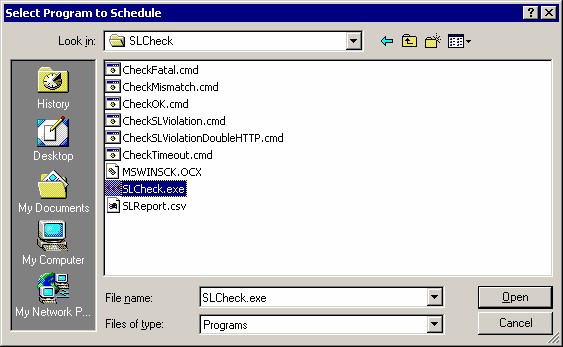 Type a name for your task and activate radio button "Daily"




Determine the start time.




Specify a user with administrative privileges.




Activate "Open advanced properties for this task when I click Finish".




Click "Advanced…"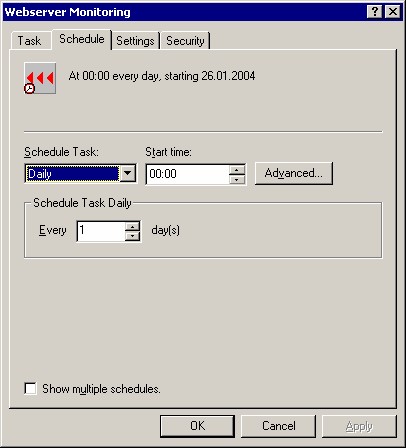 Mark "Repeat Task" to run SLCheck periodically.




Open the new scheduled task to specify the command line parameters.